Introduction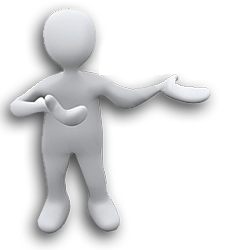 We take this opportunity to introduce ourselves as one of the leading manpower supplier from India, Nepal, Sri Lanka and Bangladesh. We feel pleasure with having past several years of experience in recruiting all kind of unskilled, semi-skilled, skilled, and highly professional manpower in hundreds of reputed companies, in Kingdom of Saudi Arabia, Bahrain, Kuwait, and U.A.E.
We are registered by the Government of India vide license No. B-0078/DEL/PER/1000+/5/4323/95 under ministry of labour, government of India. Our office is located right in the capital city, New Delhi, which is center point from north, south, east and west and easily accessible for thousands of potential workers interested to immigrate to Saudi Arabia and different foreign countries.
We have our offices in Mumbai, Chennai, Kerala, Kolkata and Lucknow to recruit all kinds of manpower from all major areas of India. We can arrange interviews too in New Delhi, Mumbai, Chennai, Kerala, Kolkata and Lucknow subject to provide enough time in advance for arrangments.
Today our office operates with highly skilled and dynamic staff ranked and well known as national and international Human Resources Consultants. We are equipped with most modern management amenities and systems with electronics data Transfer and processing facilities.
Our office staff is well versed in carefully selecting candidate for right job, in right salary, and right time. Our prime motto is establishing a well managed recruiting agency by qualified management.
Also, being in this field for quite a long time, we have established good relations with Royal Embassy of Saudi Arabia in New Delhi and Royal Saudi Consulate in Mumbai. Similarly, we have also good relation with Immigration Department and Ministry of Labour, Government of India.
If you wish to discuss with us anything related to your manpower requirements, please contact to our permanent representatives
Mr. Faizi Farooqui
(
Mobile No.0544873405
and
0504978409
in Eastern and Central Region and
Mr. Tauseef Ahmed
(
Mobile No.0569606526
) in the Western Region, Saudi Arabia for any of your current and future power requirements, their availability, salaries and many more related procedures and documentation for visa.